Get to Know
Rockport Roll Shop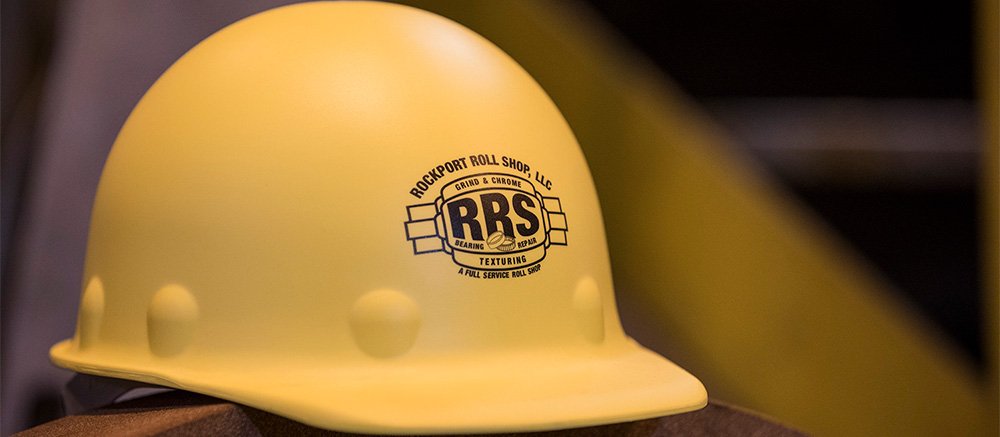 Innovative Services
Rockport Roll Shop is a full service roll shop located in Rockport, IN. We were the first roll shop in the US not owned by a steel company, which gives us the freedom to work with companies across the country instead of just one. Rockport Roll Shop was also the first roll shop to have chrome and electrical discharge texturing (EDT) inside the shop instead of outsourcing it. When we say full service roll shop, we mean it!
When we say full service roll shop, WE MEAN IT!
Dedicated to Quality
We are dedicated to providing our customers with the highest quality roll grinding and texturing. We know that downtime and improperly maintained rolls can cost companies thousands of dollars in lost revenue. Rockport Roll Shop uses a computerized process to ensure the highest accuracy possible.
In addition to striving for the highest quality of work, we are also committed to the values of safety and environmentally-friendly processes. We are ISO certified.
Learn more about the values that are important to us here.

Global Partnerships
Rockport Roll Shop is owned by Court Holdings Limited and is part of CORE. Together with our partners around the world, we continue to innovate and create the best practices to help our customers grow their businesses. Learn more about our partners across the globe at coreglobalnetwork.com and www.chromedeposit.com. While Rockport Roll Shop is located on the property of AK Steel, we are not owned by AK Steel and work with a variety of businesses across the country in addition to AK Steel.
Interested in our services?
Get a free quote today!
Get A Quote